Saint Thomas Virgin Islands
Date of Travel: September 12-14th, 2020
Method of Travel: Spirit Air booked on skyscanner
Ticket Cost: $105 each way
Hotel: Bunker Hill Bed & Breakfast
Hotel Cost: $75 nightly
Rental Car: Avis
Rental Car Cost:
$167 for 3 days. $4 in gas
Reason for Trip and Arrival:
I wanted to go to a place where I could find nice tropical beaches and get away from crowds of people during covid. Tourism did not open up until September 19th and I did not realize that until I arrived. I had no problem with the officials. I arrived at the airport and they had me fill out a self declaration form stating that I had no covid. They told me to turn it in over there. But there was never actually an over there. Everywhere I went I was once again told: Oh, over there. Nobody was collecting the self declaration forms. I think having people fill them out was simply a government formality to make it look like they were doing things professionally.
Rental Car Experience:
I originally reserved a Jeep through Budget but when I went to the Budget rental car counter I was treated very rudely. I told the attendant: I understand you close at 7pm correct? (it was about 4pm at that time) she said: No I close in two minutes and if you want to rent the car you must put down a $750 deposit on a credit card and you MUST buy extra insurance. So naturally I instantly walked over to the Avis counter right next to the budget counter. The Avis lady was super friendly, did not make me put up a deposit nor make me purchase additional insurance. I told her I have my own Geico car insurance.
Rental Car Travel Lesson: RENT FROM AVIS!!!
Driving Experience:
It was my very first time driving on the left side of the road. It was also my first time traveling to the Virgin Island and had I known that they drive on the left side I never would have rented a car but I'm very glad that I did. I surprised myself when I was not nervous driving on the left side of the road. I did make a couple mistakes and some traffic lights but traffic is light on the island and they are very good drivers there. No road congestion and the locals are very courteous and forgiving. Driving actually ended up being the most fun part of the vacation. Driving from Bunker Hill to Magen's Bay was one of the highlights of my life. Going up and down the mountain roads was thrilling, spirited and liberating all wrapped into one. The left lane experience added to the adrenaline thrill which I tend to get very little of at 48 years of age. :)
Driving Lesson: Learn to drive on the left hand side of the road!
Hotel Experience:
I stayed at a small 3 story bed and breakfast called Bunker Hill Hotel. It was on a mountainside. I paid for part of my hotel online and the rest in the hotel lobby. The desk attendant told me that someone else extended their stay and so she was going to move me into a nicer room free of charge. She ended up charging me the higher price and ended up charging four or five random charges that did not add up. As a former forensic accountant I can usually figure out how mistakes are made but none of the numbers she charged added up. She gave me the option to pay the $50 deposit by cash but I paid it with my debit card. She charged my card 3 times for a total of $150 and it was only supposed to be a one time $50 charge and that was supposed to be removed upon leaving the hotel. I currently have some disputes going on at the bank. If you stay at this place: PAY CASH and get a receipt!!! The room was clean, it was on the 3rd floor and each floor has two flights of stairs so its a trek getting to the room. The room has a mini fridge and a VERY COLD wall unit air conditioner by GE.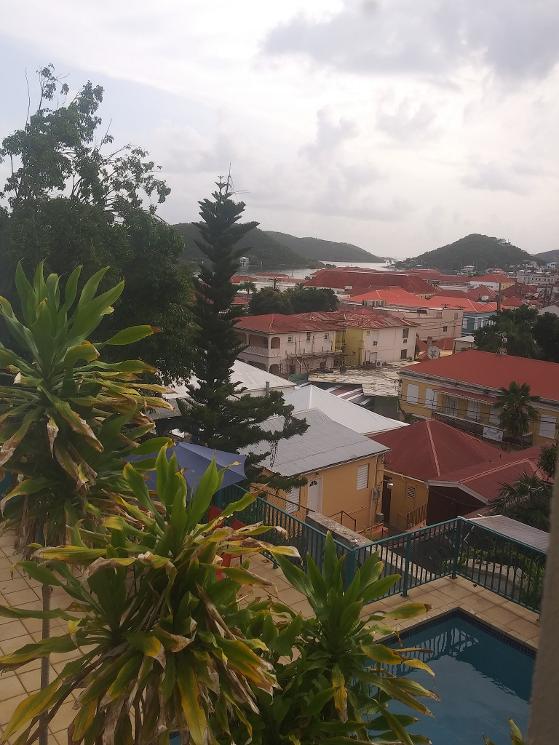 A Room with a double waterfront view, pool and ocean!
Magan's Bay Vantage Point - Virgin Islands Tour with Sapio TREKsual Fall 2020
Dining Experience:
Apart from corner store munchies it certainly was not a foodie trip but nor was that my goal. I'll save that for my upcoming trip to Sicily. I had dinner at Virgilio's on Dronnigan's Gade in Charlotte Amalie and the ambience was great. Founded in 1998 by Virgilio Del Mare (Virgil of the Sea) this place features a 20 foot high ceiling with art and paintings every couple feet all the way up to the top. Dimly lit, cozy, the food was authentic, pasta was slightly al dente but not too much for the tourist palette. Its a well rounded restaurant and I plan to return someday!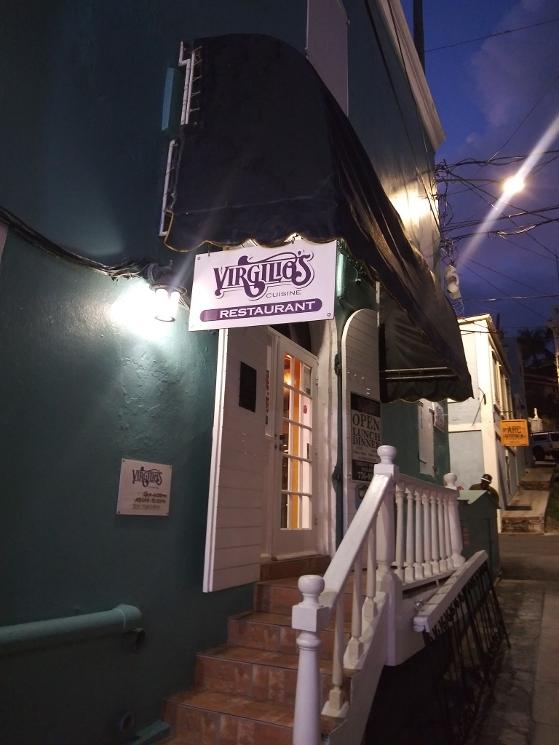 Virgilio's is very pleasing, Its a quaint restaurant with 20 foot high ceilings and the walls are lined with old world paintings, dimly lit, the food is good!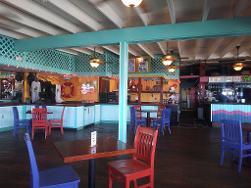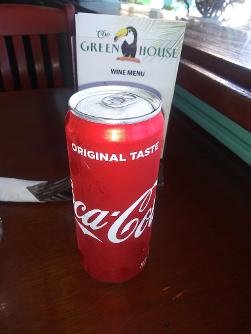 Old timey Coca-Cola but not too old fashioned. The cans are a little different than ours. Many of the food products in the Virgin Islands are imported from Puerto Rico
Chicken Ceasar Salad at The Green House on the Bay in St. Thomas, Virgin Islands, September 2020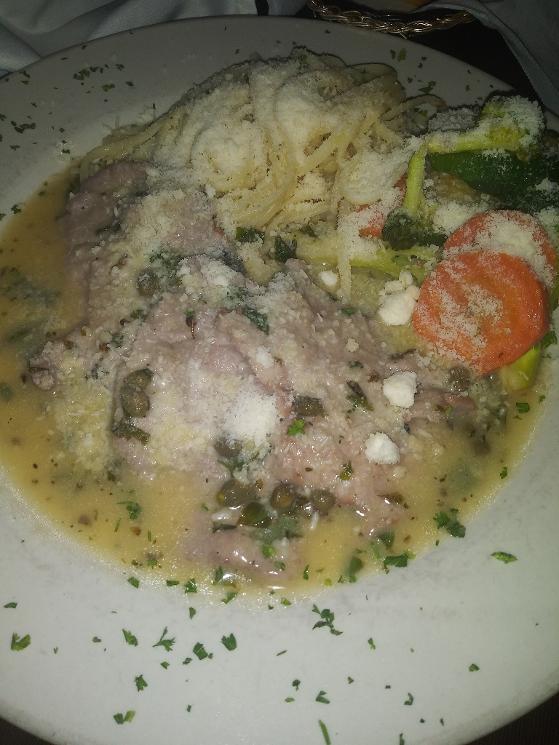 Veal Piccata al Limone at Virgilios - Bad Photo but GREAT FOOD!!!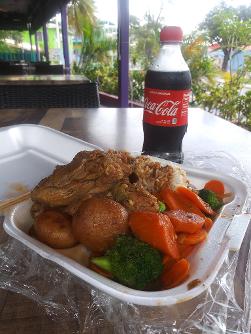 Cravin Crabs - the chicken stew was too much to resist, so much so that I did not even order crabs. It reminded me a little bit of a Jamaican restaurant in the states called Golden Krust!! Mmmmm good....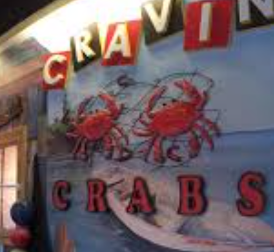 Shopping Experience: I did not take this covid era vacation for the shopping but nonetheless I did encounter some good experiences. Mystic by the Sea is an Indian owned gift store in Charlotte Amalie. The owner used to live in Pembroke Pines, FL. They sell gifts and curios mostly of an alternative nature so I knew that this place would be right up my mom's alley. I'll have to bring her there someday. I did buy her a sea glass necklace and it was very affordable.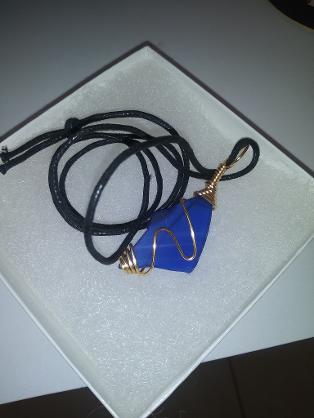 Sea Glass Necklace at Mystic by the Sea Gift Store in Charlotte Amalie on the Bay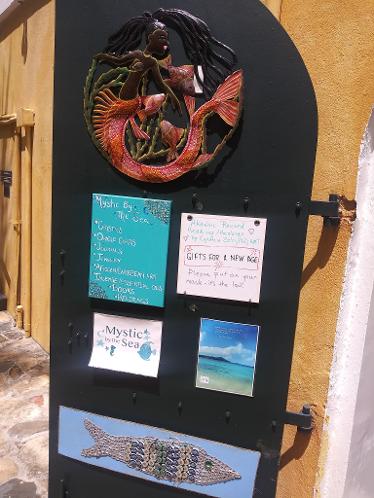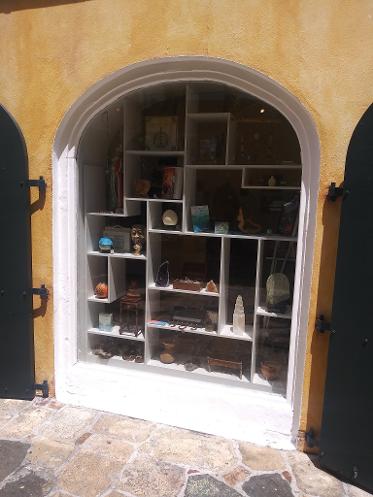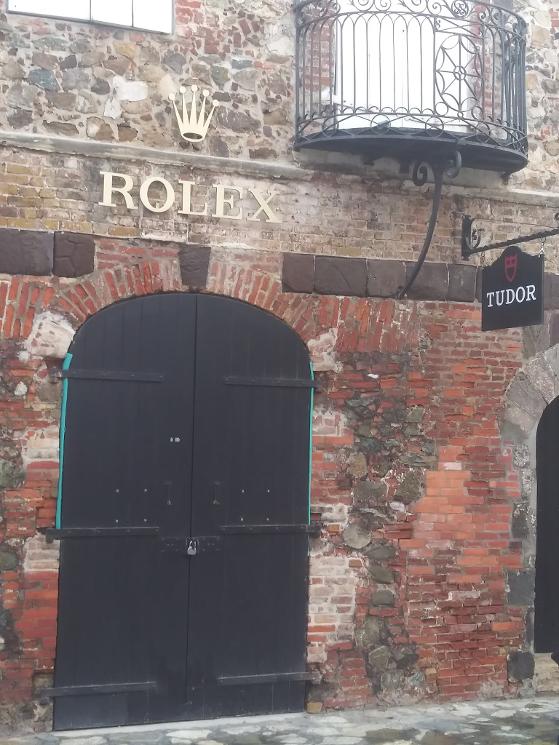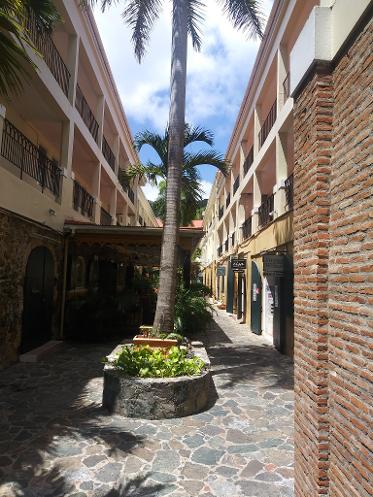 The Beaches:
The beaches in the Virgin Islands are some of the most magnificent in the world!! The locals told me their were no secluded beaches and that I should go to Magen's Bay. I am a South Floridian so my idea of a secluded beach is one where you can actually find a place to lay down a towel. To my very pleasant surprise Magen's Bay was almost as sedcluded as Gilligans Island!! I floated for 40 minutes in the calm turquoise waters almost falling asleep. The palm trees are spaced as such that you can hang hammocks between them and sleep on the beach. I also visited Hull's Beach which was nice because it has a boat landing and several small fishing vessels about 1000 yards offshore. The beach does not have a formal paved parking lot. You drive your car up and part right on the sand. Magen's Bay does have a bar but no live TV's if you're planning to watch an NFL game. I had a Bushwacker drink for the first time ever and it was great, the staff was also friendly!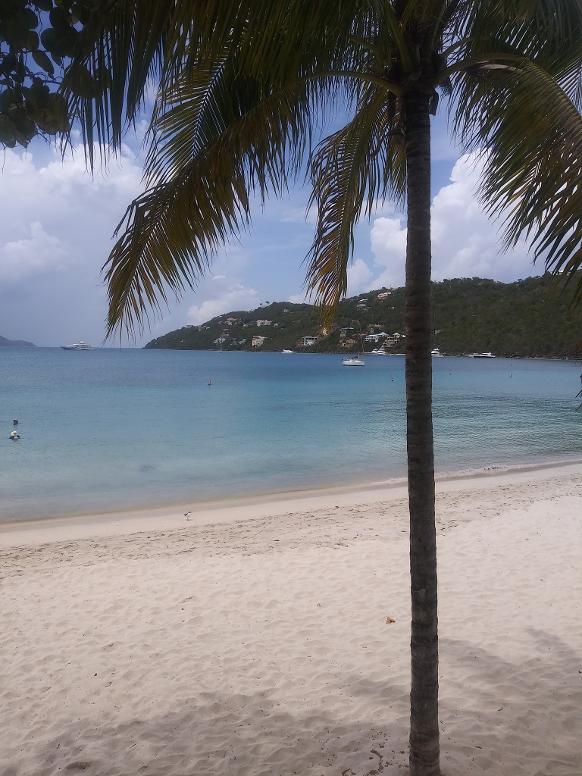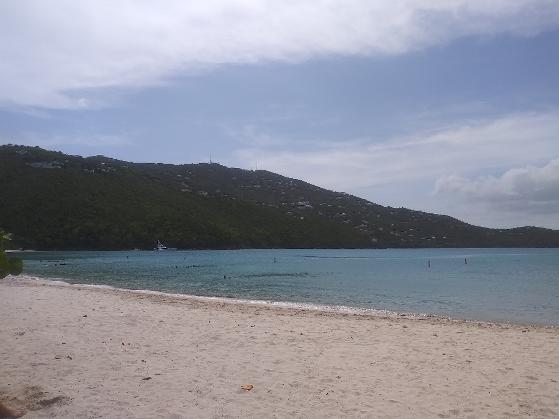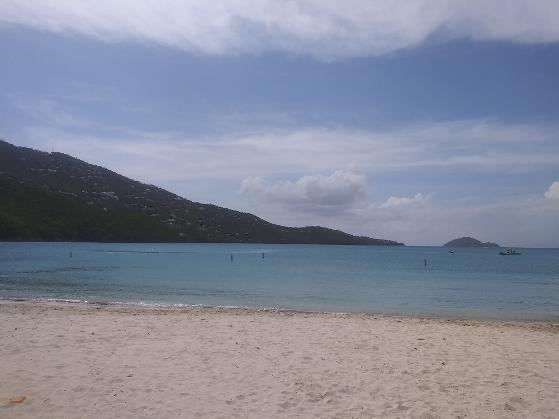 The flight to and from:
I flew on Spirit and both the flight too and from the island were great. Almost empty airplanes operating at about 25% capacity. The flight there was empty as far as 8 or 9 rows in front of me!!! As one from northern Minnesota I appreciate that. I'm not a New Yorker who likes to be crowded all of the time! Spirit Air unlike other airlines(during covid) actually serves beverages for older people if you pay with a credit card. We arrived about 40 minutes early both arriving in Charlotte, Amalie and back in Fort Lauderdale. The Spirit Air fleets are mostly new so they are very clean. The seats do not recline but its such a short flight that it does not matter. 2.5 hours maximum flying time.
The Takeaway and the highlights of the vacation:
The best two parts of the whole vacation by far were floating in Magen's Bar coming in at #2, #3 would be enjoying a glass or few of Scotch at The Pelican Shop with Mr. Green and #1 by far was driving the rental car in the left lane at very high speeds up and down the mountains!!! (40 mph)
Why travel to the Virgin Islands?
The Tropical Beaches
Learning to drive on the left is far more fun than you think
No passport needed assuming you're American - its a U.S. owned commonwealth
The people are respectful
Its affordable now!!
A Casual Experience
Low to NO crime!!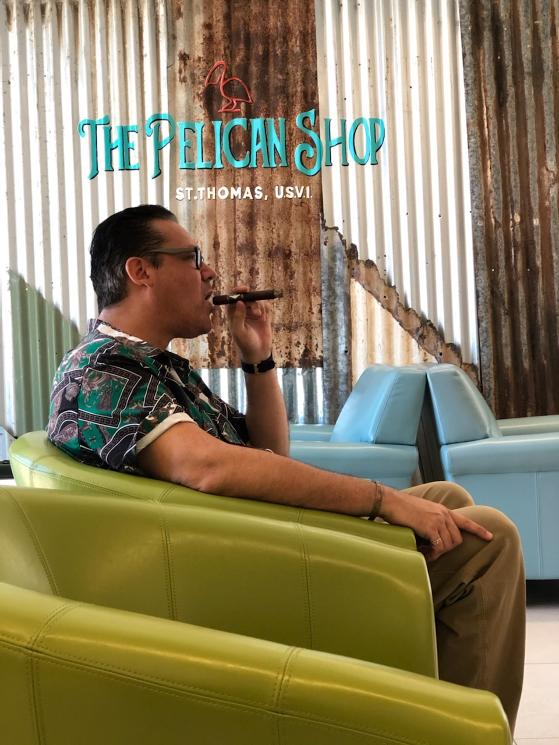 Sapio Trekual enjoying the rights of passage at The Pelican Shop!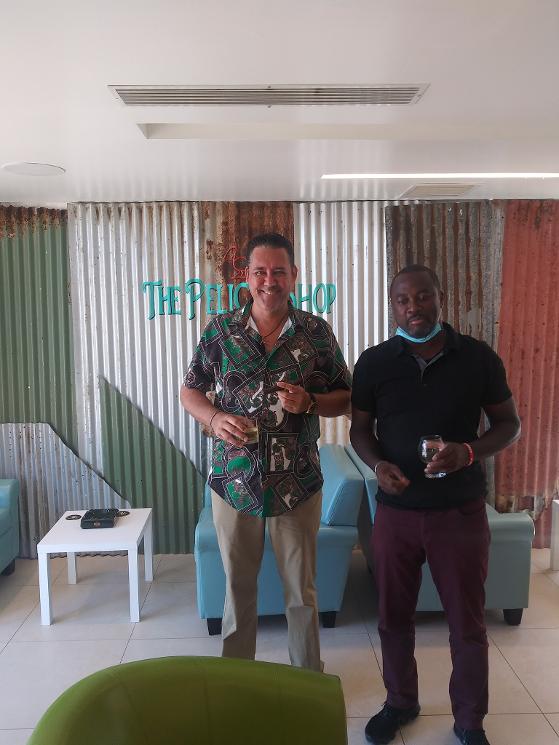 Travel Writer Jay Shapiro and Mr. Green enjoying themselves with a Scotch on the rocks at The Pelican Store in St. Thomas, Virgin Islands, fall 2020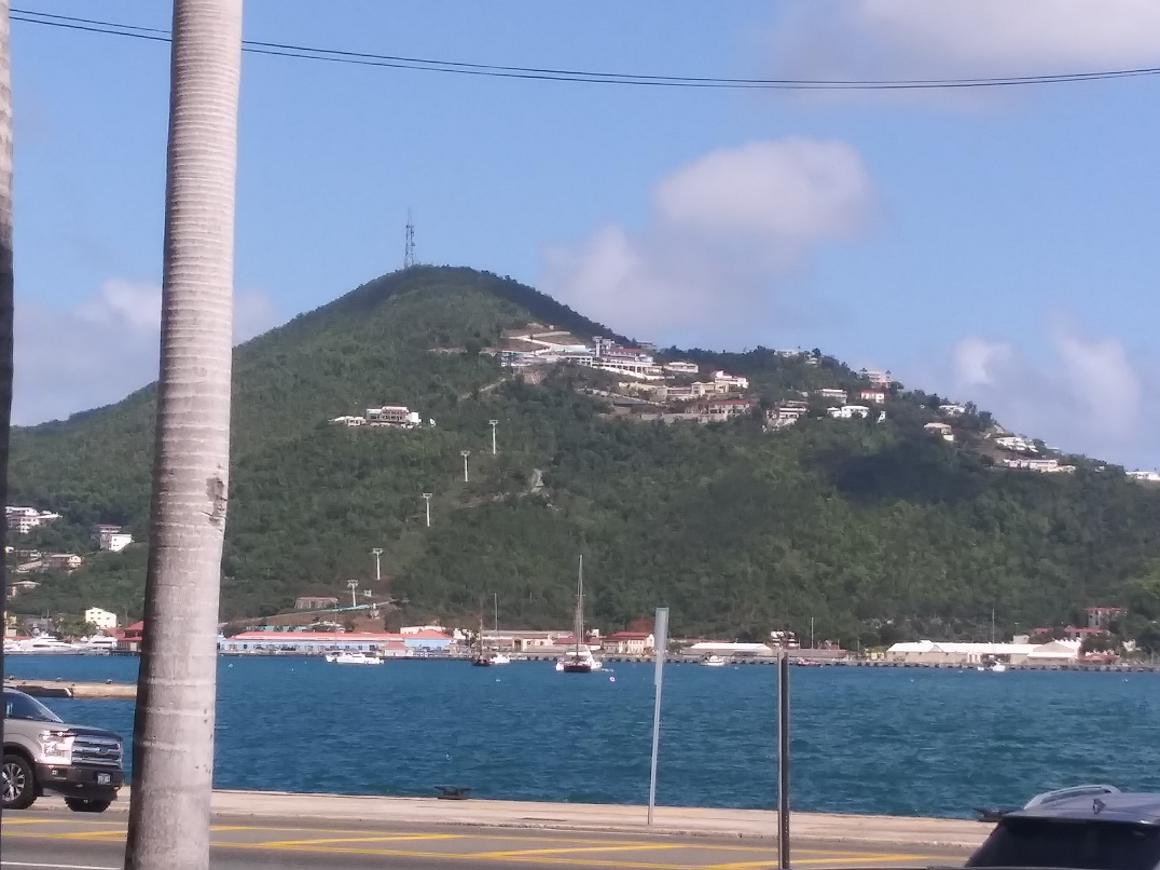 Downtown View from the Shops by the Bay - Charlotte Amalie, Virgin Islands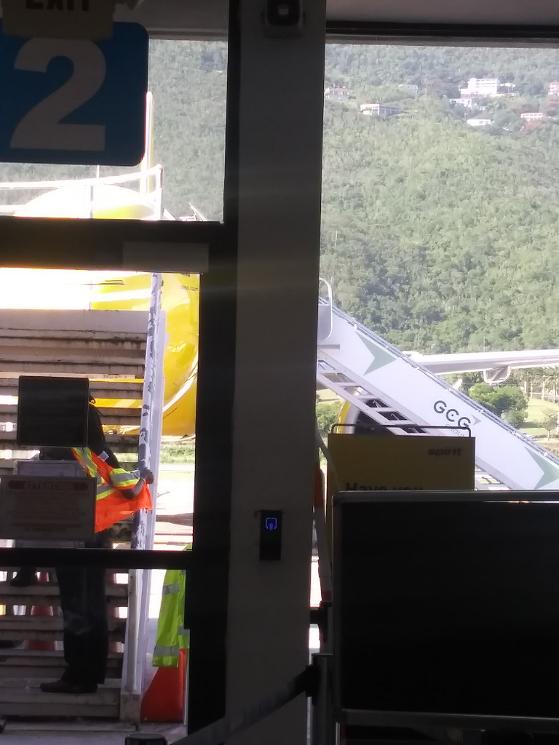 Old school / Old timey airport where you actually walk out of the aircraft down a set of stairs. Makes you feel like you are arriving on Fantasy Island. De Plane, De Plane...